Socially Conscious Science
in Action
Driven By Passion
Helping you heal isn't just our business—it's our passion and our privilege. The Lynch Biologics family of safe, proven therapies is the result of that passion. Our FDA approved GEM 21S is changing the landscape of healing for dental surgeons. GEM 21S is the tip of the spear, realizing our passion for using world-changing science to develop products that make a difference in surgical rooms across the globe.
Fueled by Purpose
Our long-term purpose extends beyond developing today's products. We believe that the future of biotech relies on tomorrow's leaders. That's why Lynch Biologics and its founders, Drs. Sam Lynch and Leslie Wisner-Lynch, invest in the future pioneers through the BioTN Foundation. We also encourage a broad group of burgeoning scientists through the STEM Preparatory Academy, and by supporting and advocating for a variety of other efforts. And we'd love for you to join us.
Focused on People
Helping patients is at the core of what we do. Our technology works by harnessing naturally occurring molecules and proteins in the body to promote healing. Similarly, Lynch Biologics harnesses the power of our team. Together, we're able to offer surgeons and other care providers the peace of mind of safe, proven therapies. And patients get better, faster.
We Harness the body's healing power
LBIO technologies help your body do what it does best when you're young, heal itself. We offer a variety of oral/dental regenerative products for use in bone and gingival tissue defects. In addition, we have products in clinical development targeted for treatment of post-surgical wound complications and diabetic foot ulcers. We believe the key is the introduction of signaling molecules, like a protein we use called Platelet-Derived Growth Factor, or rhPDGF-BB. This protein is naturally found in the body and its presence supports the growth of STEM cells, which together with tissue scaffolds provide the building blocks for the development of new, healthy blood vessels and tissues. The goal is to harness this natural, normal process, enabling your body to heal itself, faster.
THE Healing POWER OF PURPOSE
Today, you can find the outgrowth of that purpose woven not only throughout the work of Lynch Biologics, but also through the BioTN Foundation, a non-profit dedicated to changing lives through science, which Dr. Sam and his wife Dr. Leslie Wisner-Lynch founded in 2008.
You can also see the effects of their work in the faces of thousands of students at STEM Preparatory Academy, an exciting educational institution in Nashville, Tennessee with a strategic focus on science, technology, engineering, and mathematics; and in children in Guatemala through their sponsorship with missions in the country.
Through each of these efforts, you can see the power of purpose. Learn more about our purpose, or join us at BioTN.org, STEMPrepAcademy.org, and www.ACDGuatemala.org.
Augment Bone Graft FDA Panel
*GEM 21S and Augment Bone Graft each contain rhPDGF together with an osteoconductive scaffold, and while GEM 21 is approved for dental bone and gingival regeneration, Augment is approved for orthopedic bone regeneration.

Sam knows how to empower others, and likes to empower others. But he never abdicates his own responsibility to be responsible for outcomes.
—Connie Clark, Esq.
Tennessee Supreme Court Justice
Former Chief Justice of the TN Supreme Court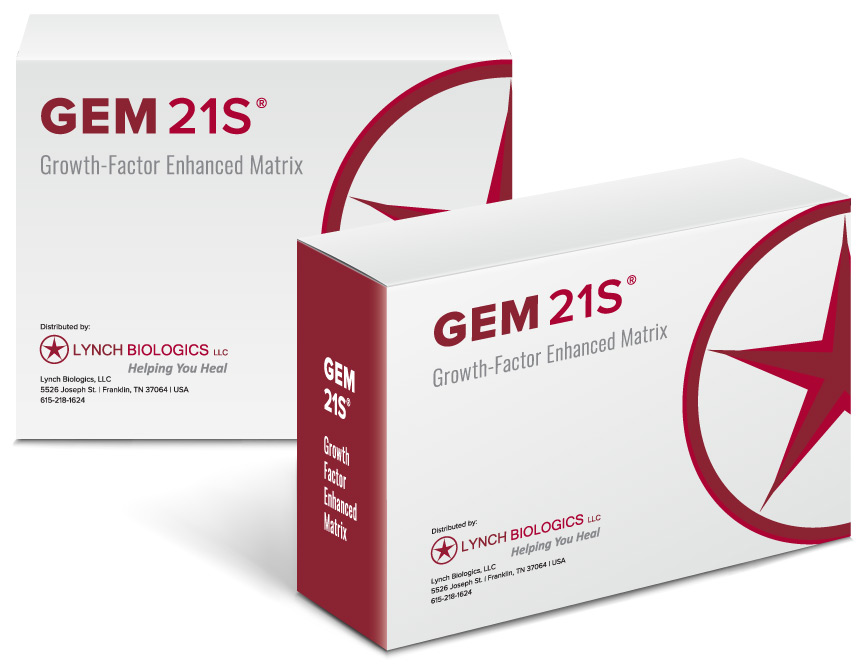 A Family of Products with a Singular Purpose: Helping You Heal
Beginning with the re-introduction of GEM 21S, Lynch Biologics is providing a suite of ground-breaking therapies that are safe and effective, and work in concert to help patients heal faster, safer, and more completely.
Our GEM 21S combines a bioactive protein—highly purified rhPDGF-BB—with an osteoconductive matrix, ß-TCP. GEM 21S is the only dental therapy containing rhPDGF-BB, one of the main growth factors found in the human body, and well known for its role in wound healing. It is our benchmark product and the baseline for our future therapies.
Higher bone density post-trauma after use of GEM 21S
Successfully developed and FDA approved therapies from Lynch Biologics.
Cubic inches of the classic Ford "Cleveland" engine.
An arbitrary percentage that could literally be anything.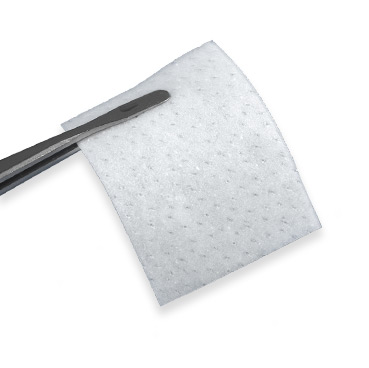 Collagen based resorbable dental membranes that meet the needs of various dental indications.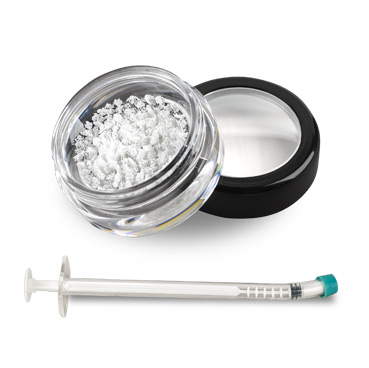 The material structure of carbonate apatite supports and facilitates remodeling of the new bone.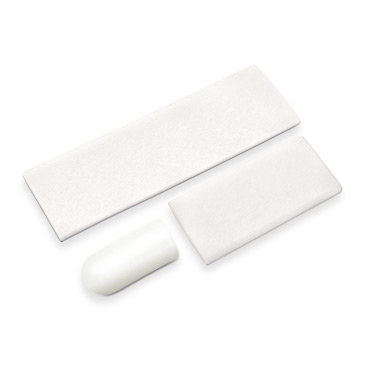 Dental Wound Dressings
We are the developer and manufacturer of collagen dental wound dressings in the forms of foam, tape, plug and fibrillar.