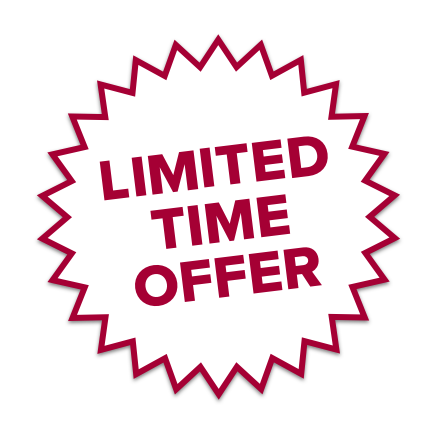 20% OFF ENTIRE ORDER*
When you buy at least 5 units of GEM 21S combined with 5 units of any combination of either Allograft, Xenograft or membranes.
Call to order!
800-874-2334

 
*Must order a minimum of 5 units of GEM21S along with a minimum of 5 units of any combination of other products. Offer expires September 15, 2021.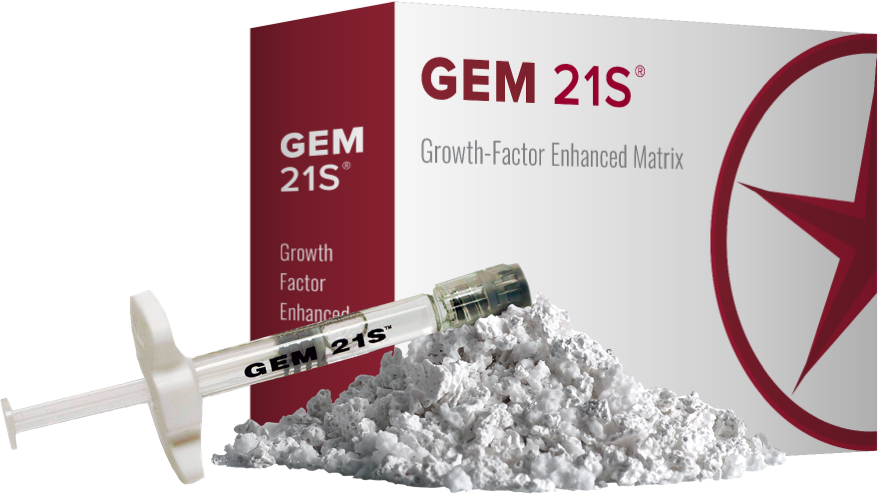 The only source of pure rhPDGF
The first and only sterile, off-the-shelf recombinant growth factor approved for bone and soft tissue regeneration for dental and orthopedic applications.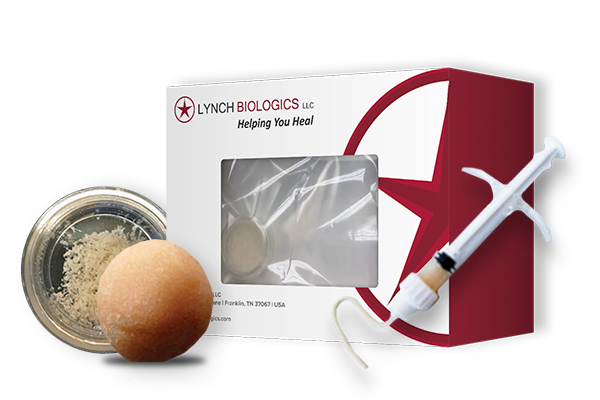 Lynch Biologics is proud to partner with a world-leading tissue processor to create GEM ALLOGRAFT – VERIFIED OSTEOINDUCTIVE!
Helping you heal isn't just our business—it's our passion and our privilege. The Lynch Biologics family of safe, proven therapies is the result of that passion. Our FDA approved GEM 21S is changing the landscape of healing for dental surgeons. GEM 21S is the tip of the spear, realizing our passion for using world-changing science to develop products that make a difference in surgical rooms across the globe.
Our long-term purpose extends beyond developing today's products. We believe that the future of biotech relies on tomorrow's leaders. That's why Lynch Biologics and its founders, Drs. Sam Lynch and Leslie Wisner-Lynch, invest in the future pioneers through the BioTN Foundation. We also encourage a broad group of burgeoning scientists through the STEM Preparatory Academy, and by supporting and advocating for a variety of other efforts. And we'd love for you to join us.
Helping patients is at the core of what we do. Just like our technology works by harnessing naturally occurring molecules in the body to promote healing, Lynch Biologics harnesses the power of our team. Together, we offer care providers the peace of mind of safe, proven therapies. And patients get better, faster.
Helping You Heal
In the last twenty years, the medical research community has done things they said we'd never do. We've identified and harvested cells that hold life changing power. We've grown tissues in labs. We've built bone where there was none. We've even grown and implanted fully functioning human organs. Each one of those scientific feats on its own would be transformative. Together, they give us the ability to harness the body's own healing power in ways that twenty years ago we would have never imagined. These are tomorrow's treatments, tomorrow's therapies, tomorrow's science.
Lynch Biologics (LBIO) an Innovative biologics and tissue engineering company for all your tissue regeneration needs
The LBIO team was instrumental in developing regenerative medicine products for orthopaedic, periodontal and oral and maxillofacial indications. Together with our dental surgical colleagues, we were the first to introduce most dentists in N. America, S. America and much of Asia to osteoconductive natural bone mineral and resorbable collagen membranes for bone and tissue regeneration.
We then went on to develop the first recombinant growth factor product for use in oral regenerative surgery GEM 21S. Today, we're once again the owner and sole provider of GEM 21S. But we're not stopping there. We're bringing RegenMed full circle, to the full body, with a full range of products that help you heal. And we're inviting you to join the revolution.

REGENERATIVE MEDICINE HOLDS THE PROMISE OF DEFINITIVE, AFFORDABLE HEALTH CARE SOLUTIONS THAT HEAL THE BODY FROM WITHIN.
ORAL AND CRANIOFACIAL SURGERY PRODUCTS
Uncompromising regeneration with tested and proven therapies.
Learn More | Buy Now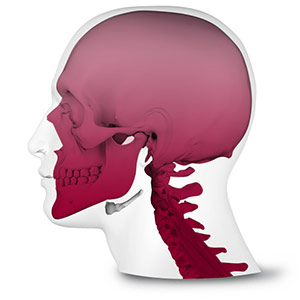 RH

PDGF-BB iN BULK

Bulk rhPDGF-BB for growth of Stem Cells for use in cell therapy products.
Learn More | Contact Us